Starting today, a new zone in Sofia (Bulgaria) is available to all Exoscale customers: BG-SOF-1 🇧🇬
Covering the demand for a regional cloud solution in Southeastern Europe, BG-SOF-1 opens with all the main Exoscale services out of the box: a performant Compute offering, S3 compliant Object Storage, and all additional services such as Private Networks, Private Connect, Elastic IP, etc.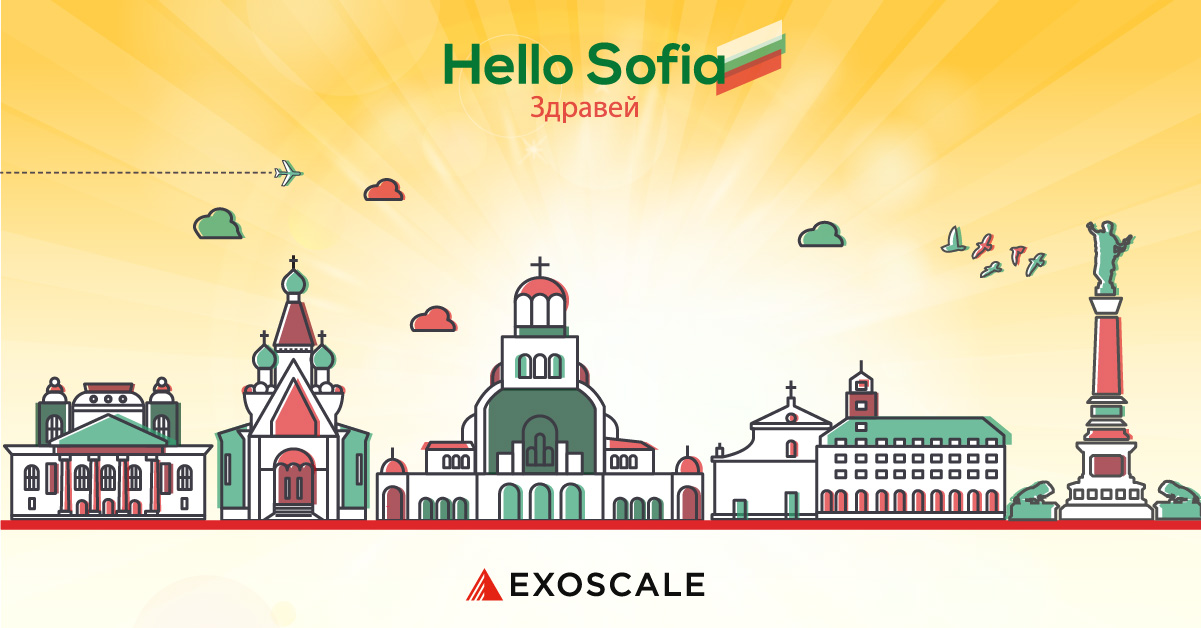 With a strong history of technical excellence, lower costs, and a solid outsourcing economy, Bulgaria has attracted leading tech companies becoming a hub for their R&D, becoming the 3rd top destination for business process outsourcing in the world, and number one in Europe.
Ranked 3rd worldwide for certified IT professionals per capita, and with around 45% of jobs in the tech sector held by women, Sofia is home for a great number of software engineering companies and possesses a long tradition of computer science expertise.
By bringing our simple and solid cloud offering up close to engineering teams, in partnership with our majority investor A1 Digital, we aim to serve the infrastructure needs of this thriving ecosystem of startups, SMBs and Enterprises, empowering their growth.
Being optimally placed along one of the main fiber-optic backbone routes to reach the near Middle East and North Africa, our new Sofia zone provides lower latency and first class connectivity to reach those markets while staying under strict European data privacy laws.
Sofia will be Exoscale's fifth European zone, and by no means the last, marking our commitment to further expand our complete infrastructure offerings to all automation hungry teams across Europe.