AT-VIE-1 is available immediately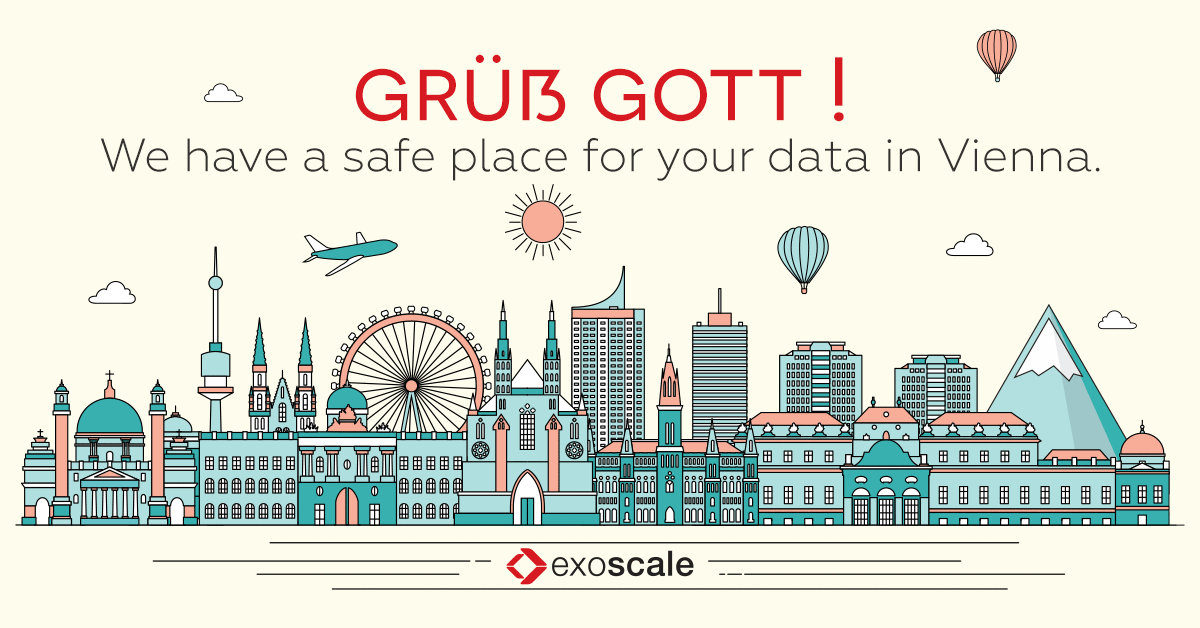 It is with great pride that I announce the availability of AT-VIE-1, a new Exoscale zone in Vienna, marking our first move towards a wider footprint in Europe.
Starting today, AT-VIE-1 is available to all Exoscale customers benefitting from all standard Exoscale features such as Elastic IP Addresses and Private Networks.
Exoscale zones are fully independent and as stated in our terms of service we guarantee that data does not move across zones. As such if you already host in a Swiss zone there is no risk of seeing data get moved within the EU and conversely. Of course you are free to build infrastructure that spans across Swiss and Austrian zones.
In Vienna we found a tech-savvy crowd that shares our concerns for security without compromising on the need for performance and features. Reformed military complexes are becoming a bit of an icon at Exoscale, it was thus destiny that after our reformed army fort of CH-DK-2, AT-VIE-1 would be hosted in the reformed military complex in Vienna's Arsenal.
With A1 digital as majority investor, and acting as the infrastructure layer of A1 digital's market strategy, Exoscale is now positioned to provide complete solutions to SaaS providers, teams running Machine Learning and Stream processing projects, as well as all automation hungry teams across Europe.
Thanks to a strong investment and commitment from A1 digital, a Frankfurt zone is coming on the heels of our Vienna zone to complete our initial geographical plan and to have an ideal answer for A1's digital market footprint.
I wanted to take this opportunity to clear a few things up for our existing and new customers:
Will Exoscale keep its Lausanne office and remain in Switzerland? Akenes SA, trading under Exoscale, is and remains a Swiss company, operated from Lausanne, Switzerland. No changes will occur for the foreseeable future.
What changes, if any, for your approach to data protection? Our terms of service remain unchanged and auditable on Github, as they have always been. We will conform to Austrian and European law for data stored in the Vienna zone, but there will be zero changes for anything pertaining to our CH-GVA-2 and CH-DK-2.
What does this mean for existing customers? First of all thanks for being with us! As an existing customer, the most visible change is the addition of a new zone, that you may or may not elect to use. As stated above, beyond our existing effort, we intend to grow our product portfolio and geographical footprint at an increased pace with the help of A1 digital's investment and commitment to Exoscale.
What is Exoscale's default currency now? On this front nothing changes, we still support CHF, EUR, and USD as base currencies. Our european customers are presented with Euro based pricing and billing. There is no variable FOREX rate as we use fixed pricing for both CHF and EUR.
If you have any other questions, please free to reach out. Here's to a bright future for sovereign cloud computing!