Dedicated Cloud Servers
Exoscale vpc cloud server. Secure, high-performance dedicated hypervisor and networks. Perfect for enterprise workloads and hybrid cloud.
Get started
VPC is managed with the same and simple interface.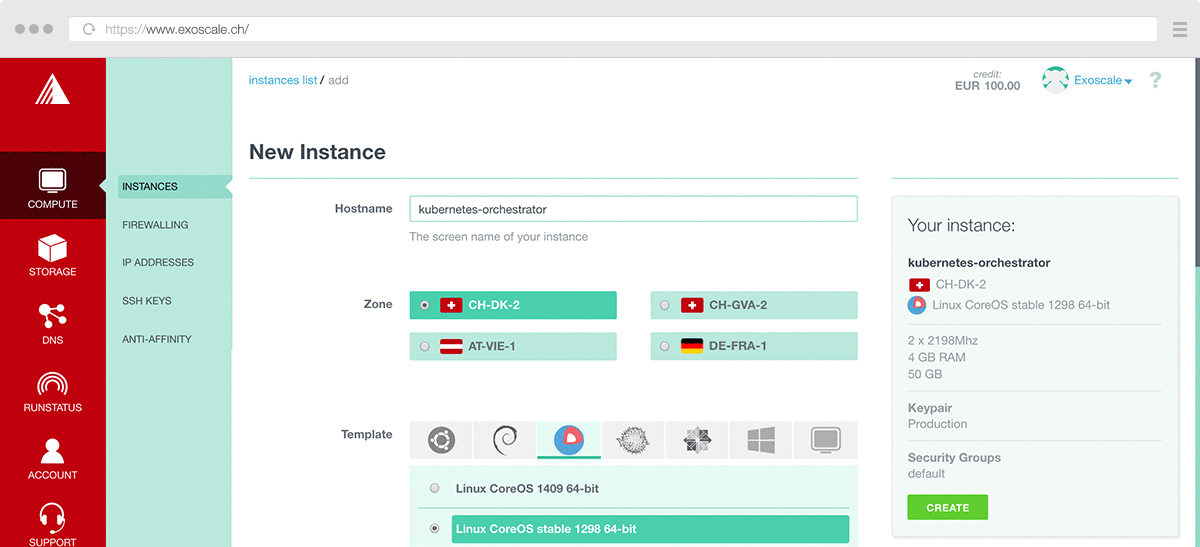 Trusted by engineers across Europe.
When running mission critical production workloads in the cloud, a partner you can rely on makes all the difference. Our customer success engineers have helped hundreds of customers from all over Europe migrate, run and scale production workloads on Exoscale.
Contact us