We are happy to announce the availability of a new zone in Munich (Germany) to all Exoscale customers: DE-MUC-1, our 6th in Europe 🇩🇪
Both our Compute and S3 API compatible Object Storage products will be available in Munich alongside all additional services such as Private Networks, Private Connect, Elastic IP, etc.
Reinforcing our growing presence in Germany, with the full backing of our parent company A1 Digital, this new zone will be our second in Germany after our DE-FRA-1 - Frankfurt zone.
Thanks to this new zone we enable enterprises and SaaS companies to deploy resilient multi-zone applications while keeping data and services in their country. Combining a high standard SLA, advanced features such as Anti Affinity Groups and now multiple zones located in Germany, it is truly possible to ensure business critical applications run around the clock, minimizing risk factors at scale.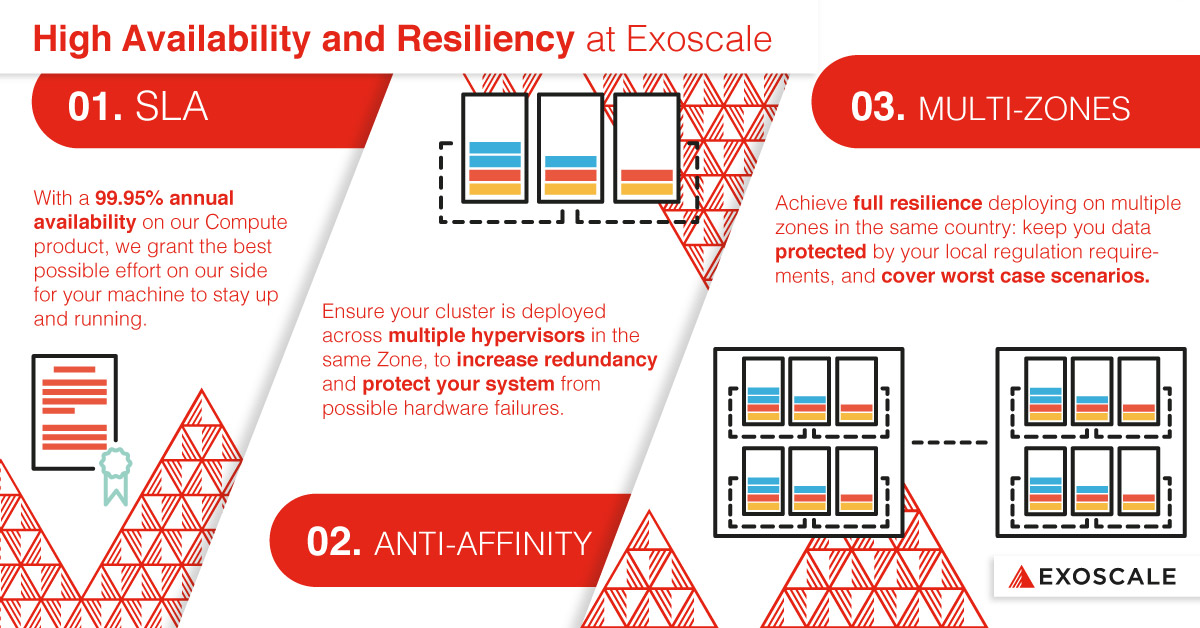 Workloads deployed in Germany will stay within the borders of the country, facilitating compliance with industry regulations, legal obligations, and data privacy laws, thanks also to our certified compliance with industry standards ISO 27001, ISO 27018 and CSA Star Level 2.