What an exciting year 2014 has been. At Exoscale, we had trouble coming to terms with the fact that we launched our public cloud platform only 18 months ago!
Since then, a lot has been happening. In the few months since we first launched we've followed up with:
A Heroku-compatible PaaS platform to help you bootstrap projects quickly.
Organization support to seamlessly change context between your personal and company resources.
An On-demand MySQL platform.
An AWS S3 compatible object storage platform.
A new state-of-the-art zone deep inside a repurposed bunker.
A DNS hosting platform with a great API.
Best of all? These services all eventually tie-in to our blazing fast instances, giving you the perfect balance between hard to operate dedicated servers and convenient but sluggish resources found on other cloud platforms.
Suffice it to say, it's been a wild ride! And you'll be hard pressed to find a catalog as wide as ours, especially in Europe. We've illustrated some of our highlights in this infographic: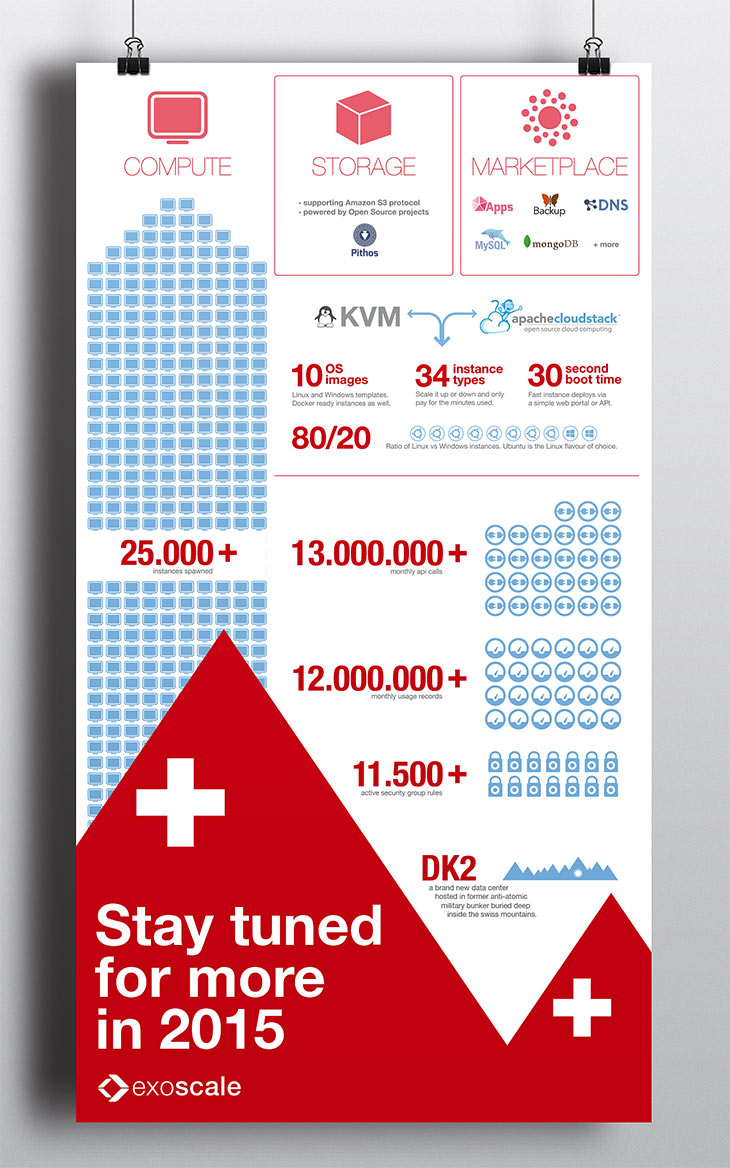 With this, the whole team would like to extend their warmest wishes for 2015. We look forward to seeing more of you on the platform next year and have plenty of new stuff in store.