Following the release of our organizations feature, we're happy to provide a way to transfer cloud instances between personal accounts and organization accounts.
Moving an instance requires:
The instance to be stopped,
The target account or organization to be active (i.e. not suspended).
Once your instance is stopped, simply hit the "Move" button on the instance detail page of the web portal. You'll be prompted with a simple form to pick the new account or organization and the new security groups for your instance.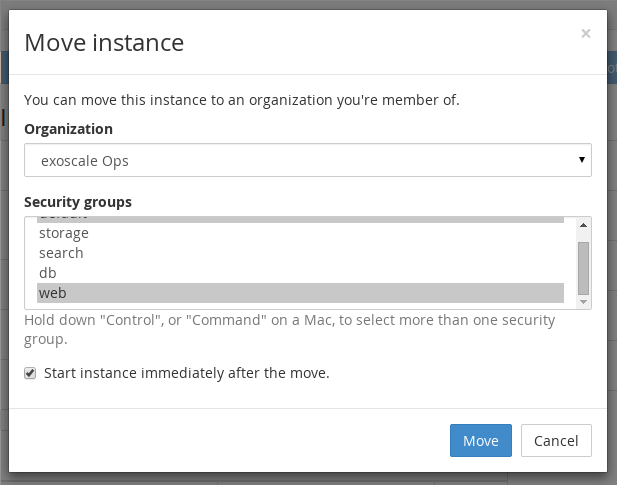 By default, instances are started immediately after they're moved but you can keep them stopped if you want to.