Today we're excited to unveil two new instance types, available for all Exoscale customers: Mega and Titan! See them in your Exoscale console now >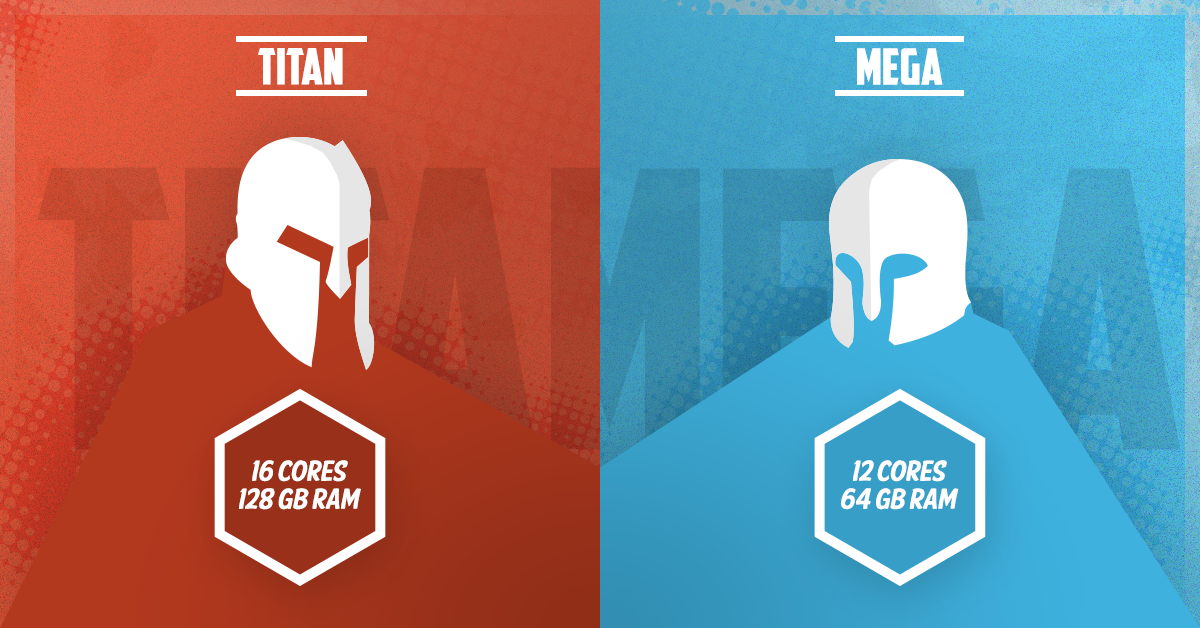 For some workloads, you simply need compute power and lots of it. With Mega and Titan you can have all the flexibility of cloud infrastructure without compromising on core availabilty or RAM.
So, what do you get with these new instance types?
| | Mega | Titan |
| --- | --- | --- |
| RAM | 64 GB | 128 GB |
| Cores | 12 | 16 |
That's up to 128 GB of RAM with up to 16 cores and you can select the amount of SSD storage space that best suits your application.
With hourly pricing, you can use Mega and Titan for precisely the times when you need to run memory or compute intensive tasks; whether that's for years at a time or for shorter bursts.
Everything you expect from Exoscale comes with Mega and Titan: your choice of OS, simple management, fair pricing, impeccable privacy and our team-oriented management console.
Visit your Exoscale console to get started with Mega and Titan VMs >