CoreOS is the lean Linux distribution for building applications on top of Docker containers. It has a very small footprint and packs neat features:
Furthermore, CoreOS is compatible with Cloud-Init/Cloud-Config and allows for great automation with Exoscale. From SSH keys to etcd and Docker configuration, the entire configuration can be managed at creation time.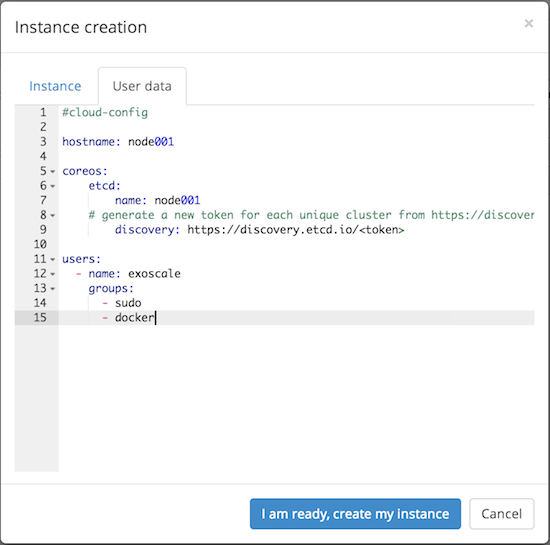 The CoreOS image proposed on Exoscale is directly generated from the official CoreOS repository and can benefit from Support and Managed Linux services offered from CoreOS.
Developers can try immediately this new OS template and the tight CoreOS integration on Exoscale by logging on the portal.
About Exoscale
Exoscale is a simple, scalable and safe cloud hosting provider and provides the best platform to host SaaS applications and to enable developers and sysadmins. Providing datacenters zones in Switzerland, Exoscale is since 2011 ideally located at the heart of Europe for fast response time. Best suited for SaaS providers and all data sensitive applications, the offering is built by a highly experienced and committed team.