Recently, we passed something of a milestone here at Exoscale: 100,000 instances launched on our public cloud!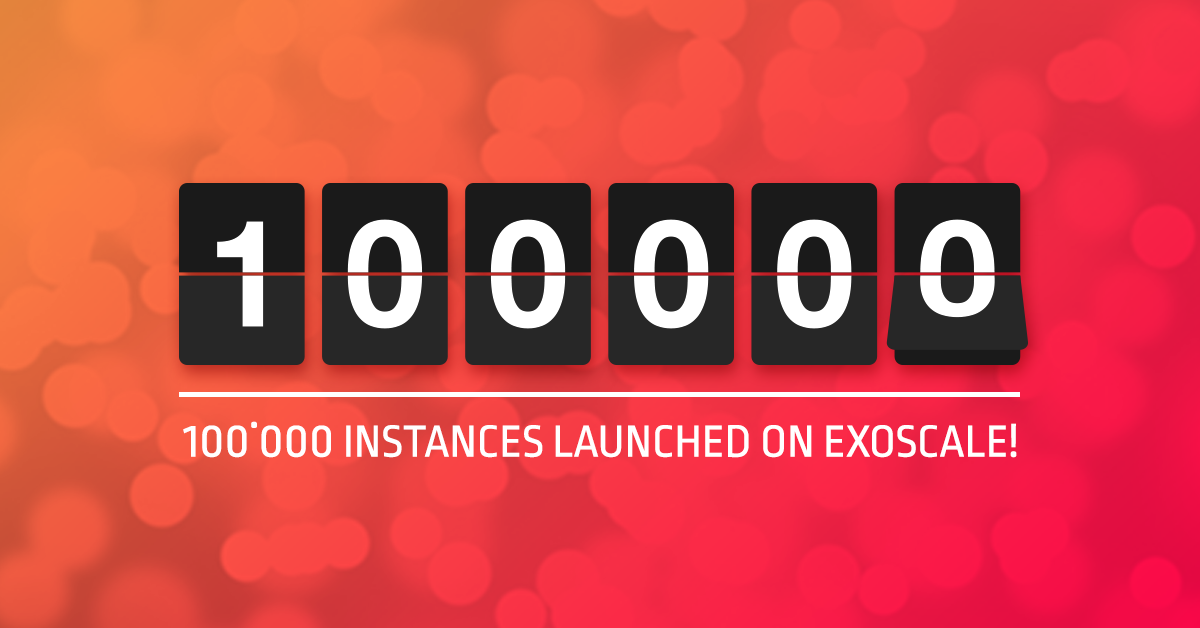 Since we opened our public cloud offering in 2014, we've seen teams from around the world put their code into production on Exoscale. Today, more than half of our customers use Exoscale to deploy a software-as-a-service tool that they've built.
One of the best parts of running an infrastructure-as-a-service company is that every day we get to talk to the people who are doing those amazing things with Exoscale.
Pingen and uKonect are two of those companies. They both run a SaaS product that they deploy into production on Exoscale.
Pingen
Pingen provides a SaaS tool for sending documents as physical mail. From one letter to hundreds of thousands, Pingen takes your electronic documents, prints them and dispatches them worldwide through the postal system.
Why did they choose Exoscale? Sandro Kunz, their CEO, explains:
As Pingen is a fast growing start-up we need a cloud hosting partner where we can dynamically expand our resources without notice. Previously we'd seen this this kind of service from US providers only.
Pingen had concerns with US providers regarding data privacy and getting the best performance for their customer base, which is mainly in the DACH region. Reliability was also a big issue in choosing a provider.
Working with Exoscale was a natural choice, as Sandro says:
When we found that Exoscale offers cloud-native flexibility but with hosting inside Switzerland, meaning low latencies and Swiss privacy law, it became a no-brainer for us. Especially as we get the bonus of local, super-fast, S3-compatible object storage, which has been a huge plus for our data heavy business.
uKonect
uKonect is a social media mobile app that connects people who are in the same company, club or group. Using geolocation, members of a group can see who is near them, organise meetings and share information such as upcoming business trips.
Jordan Mathias, Founding Partner at uKonect, says that they chose Exoscale for similar reasons to Pingen: an intuitive UI, two-step authentication and competitive pricing with the bonus of having their data located in Switzerland.
To the next 100,000!
For us at Exoscale, the raw number of instances running on our platform is perhaps less interesting than what people are doing with those instances.
Each day, new customers are choosing Exoscale as the best place to build their SaaS, ecommerce and big data businesses. From boot-strapped start-ups to teams inside large enterprises, cloud natives come to Exoscale because they want a cloud hosting service that's made by developers for teams of developers.
In the coming year you're going to see some exciting new products from Exoscale. Each one will be built to help cloud native teams create amazing things.