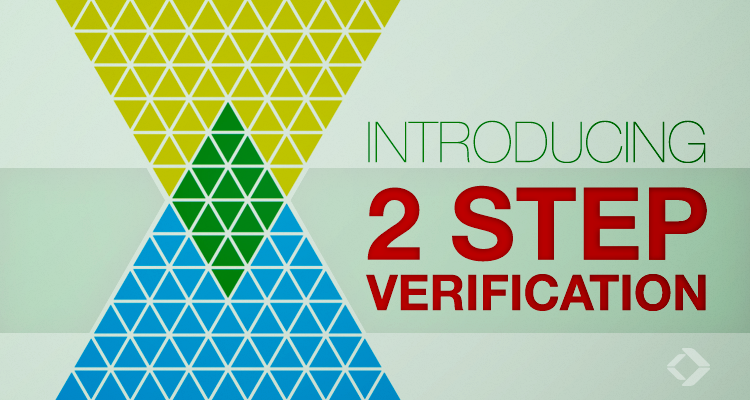 Exoscale customers care a lot about security. So do we, and we're happy to add one more layer of security when accessing the Exoscale web console: two-step verification.
Two-step verification tightens login attempts by requiring a secure code in addition to your account password. This combines the security of something you know (your password) with something you have (your secure code, periodically generated by an authenticator app on your mobile device).
To get started, simply go to the "Password and security" section in your account details. Follow the wizard that prompts you for your account password and gives you the barcode to scan with your authenticator app: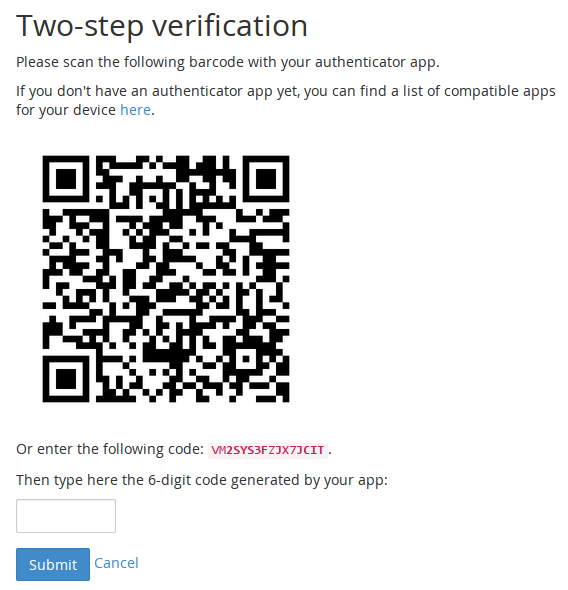 Once your authenticator is set up, we'll give you backup codes to use when you lose your mobile device. It is crucial to keep these codes in a safe and secure place as they are the only way to regain access to your account if you lose access to your authenticator app.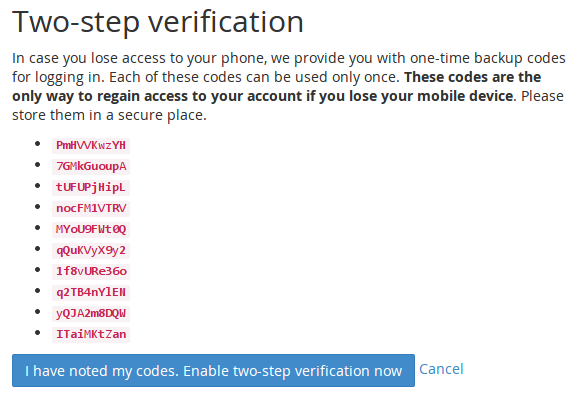 Once the setup is done, login forms will prompt your for the secure code generated by the authenticator app: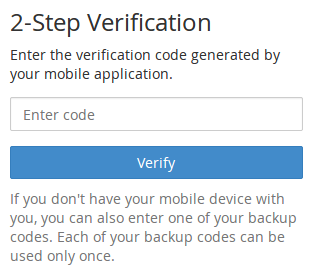 Organization owners also see a warning sign next to members who don't have two-step verification enabled: