The vast amount of data necessary for scientific research pose great challenges in the fields of data ingestion, management, and processing. Over the coming 10-15 years, these challenges will grow exponentially. Europe is no stranger to these challenges, prompting the European Commission, in April this year, to launch the European Open Science Cloud (EOSC). The vision of the EOSC is to offer Europe's 1.7 million researchers and 70 million science and technology professionals a virtual environment with open and seamless services for storage, management, analysis, and re-use of research data across borders and scientific disciplines.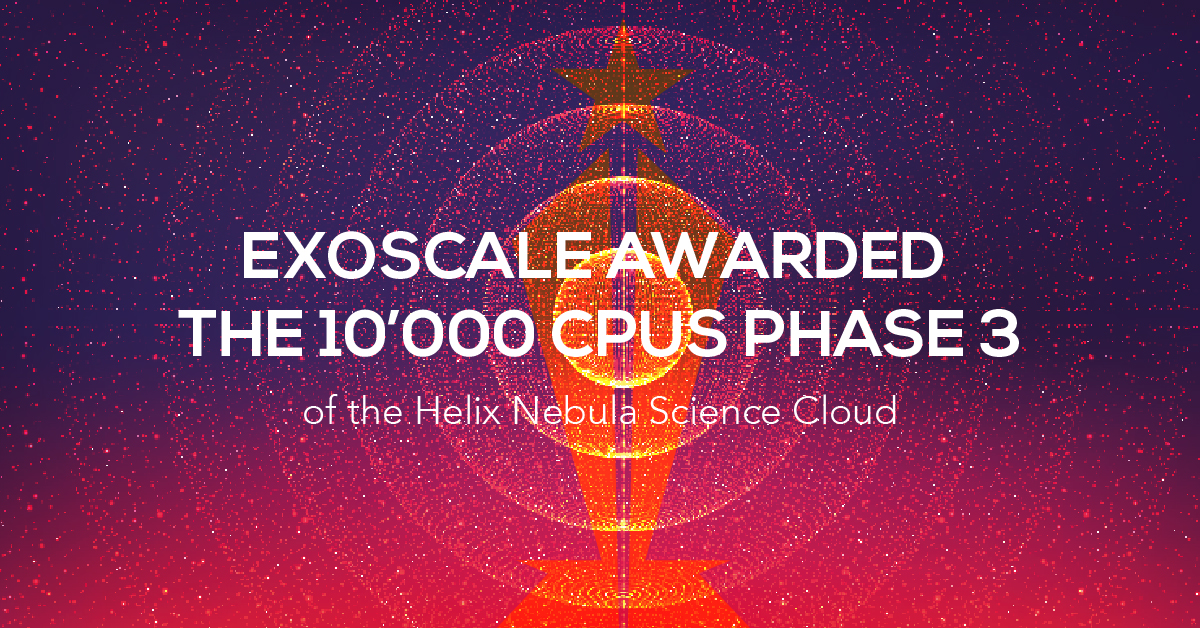 This is why in 2016 ten of Europe's leading public research organisations led by CERN - with co-funding from the European Commission - launched the Helix Nebula Science Cloud (HNSciCloud) Pre-Commercial Procurement (PCP). The goal of the HNSciCloud €5.3 million joint PCP tender is to establish a European hybrid cloud platform that will support the high-performance, data-intensive scientific use-cases of these ten procurers and of the research sector at large.
HNSciCloud introduces an innovative hybrid model that brings together public research organizations and their ICT internal teams with commercial cloud suppliers to offer Infrastructure as a Service (IaaS) to Europe's research communities in order to help them cost-effectively manage the expected growth in both data and processing requirements.
Following successful completion of the competitive Design and Prototype Phases, Exoscale, part of the RHEA Group led consortium has been awarded one of two Pilot Phase contracts. Along with technology partners like SixSQ which enables the platform to implement complex automation and cloud orchestration schemes, Exoscale will provide up to 10'000 CPUs and 1 PB of storage for the next 9 months.
The award ceremony took place on February 6th, 2018, at INFN in Bologna, Italy. Community and user focused events will be held throughout the duration of the project at the member premises to showcase the technology and achievements, the first of which will be held at ESRF in April. The other procurers are German DESY, EMBL, French CNRS, Spanish IFAE, UK's STFC, Dutch KIT, EGI and Surf Sara.
About RHEA Group - Engineering specialist with headquarters in Belgium and operating for over 25 years, it employs more than 350 people in nine countries in Europe and Canada.