Gitlab managed by Glasskube
Product Overview
Gitlab is a platform for software development that offers tools for version control, continuous integration, issue tracking, and more. However, hosting it yourself can be difficult and time-consuming, requiring significant technical expertise, time and network resources. This is where Glasskube's Managed Gitlab service comes in. We take care of all the technical details, managing your instances, ensuring stable operation, and providing guaranteed uptime of up to 99.95%. Our service also includes automated deployment, streamlined manual processes, regular backups, and 100% GDPR- compliant data storage. With Glasskube, you can enjoy all the benefits of Gitlab without the hassle of managing it yourself, allowing your team to focus on building and improving your software.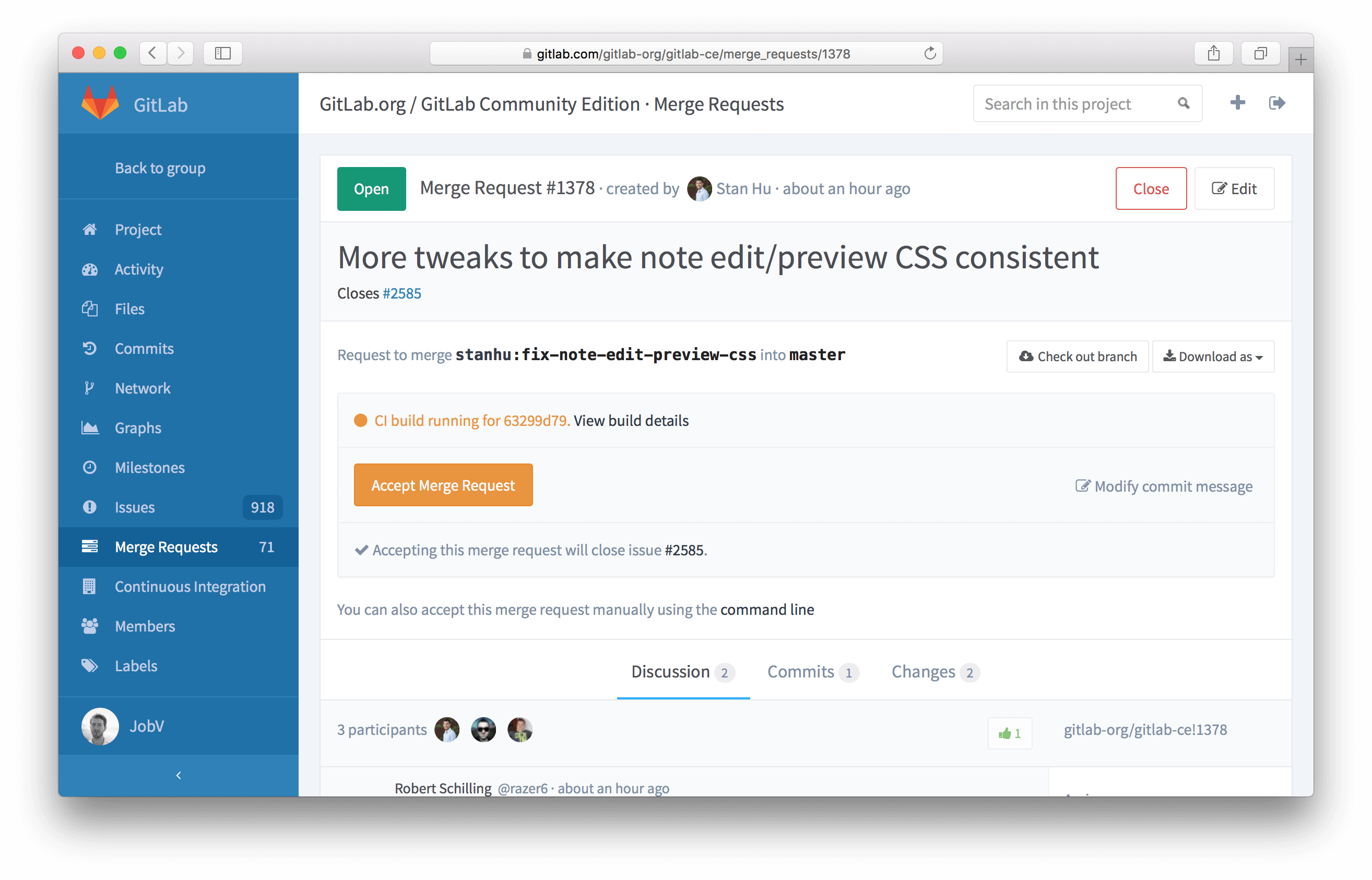 Highlights
Start for free: Test Gitlab managed by Glasskube the first 7 days for free!
Instant setup: Set up Gitlab on Exoscale infrastructure in less than 5 minutes
Managed: Fully managed application life cycle
Automated updates: Glasskube ensures managed services are in the latest most secure version
Automated backups and rollbacks: Daily backups are performed automatically with the possibility of rollbacks.
24/7 monitoring: Additional expert support is available
High availability: Guaranteed uptime of 99.5 %
Storage: Secure and compliant data storage on Exoscale servers
Editor Details
Glasskube is a pioneering European company that is transforming the way Open Source Software is deployed in cloud native infrastructures. With a focus on automation and privacy, Glasskube offers managed Open Source Software on robust DACH infrastructure. This approach allows businesses to concentrate on their core competencies while ensuring that their software is constantly up-to-date and seamlessly scalable to meet evolving needs.
Additionally, Glasskube places a strong emphasis on data protection and data security, ensuring that all information remains secure within a privacy-focused environment.
Pricing
Free usage for the first 7 days.
Glasskube offers 2 different billing options:
Monthly subscription: billing monthly.
Yearly subscription: billing yearly within the first month of the subscription.
For choosing the yearly subscription you will receive a discount.
The subscription is automatically renewed for an additional period of the same duration as the initial subscription, unless you cancel the subscription at least thirty (30) days prior to the end of the current subscription term.
Starter
Professional
Enterprise
Description
For Test- and Staging Environments and Dev Teams up to 10 Users
For Production Environments and High Availability Hosting for up to 100 Users
Dedicated high availability Hosting for Enterprises in dedicated Cluster
Memory
4 GB
12 GB
flexible
Storage
10 GB
50 GB
flexible
Nodes
1
2
flexible
SSH Endpoint available
No
Yes
Yes
Infrastructure Costs Included
Yes
Yes
Not included
Runners
1 Runner included
Additional Runner:
50 EUR/ month
2 Runner included
Additional Runner:
50 EUR/ month
On request
Pricing per month
149 EUR
449 EUR
On request
Yearly discount
2 Months for Free
2 Months for Free
On request
Usage & Technical Prerequisites
You need to be an active Exoscale customer and have an existing Exoscale account.
Service and Support
Support
Glasskube support is available during office hours, Monday to Friday 9:00 - 17:00 (CET) by e-mail (support@glasskube.eu).
Starter
Professional
Enterprise
Incident Response Time
Best Effort
Within 8 hours
Within 1 hour
Incident Support Availability
Best Effort
Office Hours
24/7
24/7
Support Channel
Ticket
Ticket, Phone
Ticket, Phone
Uptime
Best Effort
99.5%
Up to 99.95%
Terms of Service
By using this product, you agree to terms and conditions of the provider:
Others
Unless otherwise requested by the end-customer, Glasskube operates the Open Source Software in their free Community Edition. Therefore, the Open Source Software can be used free of charge. Any additional costs (e.g. enterprise license fees of Open Source Software in case of a software upgrade) are not part of Glasskube's monthly fee and will be paid separately to the Open Source Software provider. Glasskube is solely responsible for performing the tasks specified in the Order Form as well as the Managed Service Agreement.