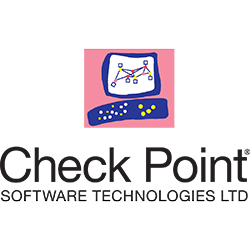 Check Point CloudGuard IaaS - BYOL
Product Overview
Process efficiencies and increased network agility are driving SaaS, PaaS and IaaS technology adoption at a rapid pace. This new infrastructure is also presenting businesses with a unique set of security challenges.
Check Point cloud security protects assets in the cloud from the most sophisticated threats with dynamic scalability, intelligent provisioning and consistent control across physical and virtual networks.
Check Point's flagship cloud security solution CloudGuard IaaS protects dynamic virtualized environments from internal and external threats by securing virtual machines (VMs) and applications with industry-leading advanced threat prevention security.
CloudGuard IaaS seamlessly integrates with leading hypervisors such as VMware ESX, Microsoft Hyper-V and KVM. Additionally, CloudGuard IaaS provides reliable and secure connectivity to public cloud assets while protecting applications and data with industry-leading security while helping organizations dramatically simply security management and policy enforcement across private, hybrid, and public cloud networks.
R80.X, part of the Check Point Infinity architecture, delivers the most innovative and effective security that keeps customers protected against large scale, fifth generation cyber threats.
Highlights
Protect the most demanding and business critical virtualized environments using Check Point's advanced
Threat protection with highest malware catch rates
Comprehensive security protections fully integrated into a single security gateway
Optimally deployed in virtual data centers, branch offices and multi-tenant environments
Support for Exoscale is guaranteed on KVM and Ubuntu https://www.checkpoint.com/support-services/hcl/
Unified security management for control and visibility across virtual and physical networks
Security services provisioned in minutes for fast application deployments
Shared security context to enable better alignment across security controls
Seamless integration into private cloud environments for advanced and automated security deployments
Maintainer Details
A1 Digital advises companies in matters of digital transformation and guides them through the digitisation of their business areas. The focus is on industry-specific applications in the Internet of Things (IoT) as well as cloud-based products and solutions for the modern workplace.
With scalable services, A1 Digital is also an ideal partner for digital projects in medium-sized companies. As part of the Telekom Austria Group and therefore also América Móvil, the company can rely on the mature infrastructure of one of the world's largest mobile network operators.
Find out more at www.a1.digital
Version Details
Check Point CloudGuard IaaS is available in the following versions:
Pricing
The total end customer pricing is the sum of the pure IaaS price according to the Exoscale price information and the license cost for Check Point image. For the BYOL model the customer has to manage the license and the related costs.
| | Recommended Instance Type | Price (EUR) | |
| --- | --- | --- | --- |
| Check Point R80.X NGFW | Any (one license per core) | 0 (BYOL) | Deploy |
| Check Point R80.X NGTP | Any (one license per core) | 0 (BYOL) | Deploy |
| Check Point R80.X NGTX | Any (one license per core) | 0 (BYOL) | Deploy |
All versions include:
Firewall
IPS
Application Control
URL Filter
Anti-Virus
Anti-Bot
SandBlast
24x7 Premium support by Check Point
Usage & Technical Prerequisites
Please note, that in this license case Exoscale cannot guarantee the vendor support for the firewall image. It is the responsibility of the customer to purchase a license and a software subscription.
For using Check Point R80.X it is important to know that the licenses are based on the used virtual cores of the virtual machine. The customer needs to identify the necessary instance and take over the responsibility of sizing (https://www.exoscale.com/pricing/#/compute).
After selecting the correct instance, the according number of licenses per core can be selected.
Technical Documentation
For the initial configuration (vendor web GUI/Exoscale console interface) the default credentials can be used:
username: admin
password: admin

It is the responsibility of the customer to change those as soon as possible.
Additionally, it is the responsibility of the customer to protect the admin interfaces port 22 (ssh) and port 443 (http) via security groups, so that only intended people can access them.
For technical limitations, please see the official vendor documentation.
Service and Support
With the BYOL model the customer is fully responsible for service and support.
For issues related to the software (eg.: configuration, functionality, etc.) itself, the customer needs to contact the editor:
Check Point support desk
For issues related to the BYOL template (eg.: build issues, version issues, interaction with the underlying infrastructure, etc.), the customer needs to contact the maintainer:
A1 Digital security support desk
For issues related to the infrastructure (eg.: account management, virtual machine issues, etc.) the customer needs to contact Exoscale:
Exoscale support desk