APPUiO Cloud - Kubernetes Namespace as a Service - by VSHN
Product Overview
APPUiO Cloud is our "Kubernetes Namespace as a Service" offering based on Red Hat OpenShift 4.
APPUiO Cloud gives you instant access to a shared, fully managed, ready-to-use Red Hat OpenShift 4 cluster in just a few minutes. Focus on your application rather than on setting up or managing your cluster, and bring your ideas to production in a breeze.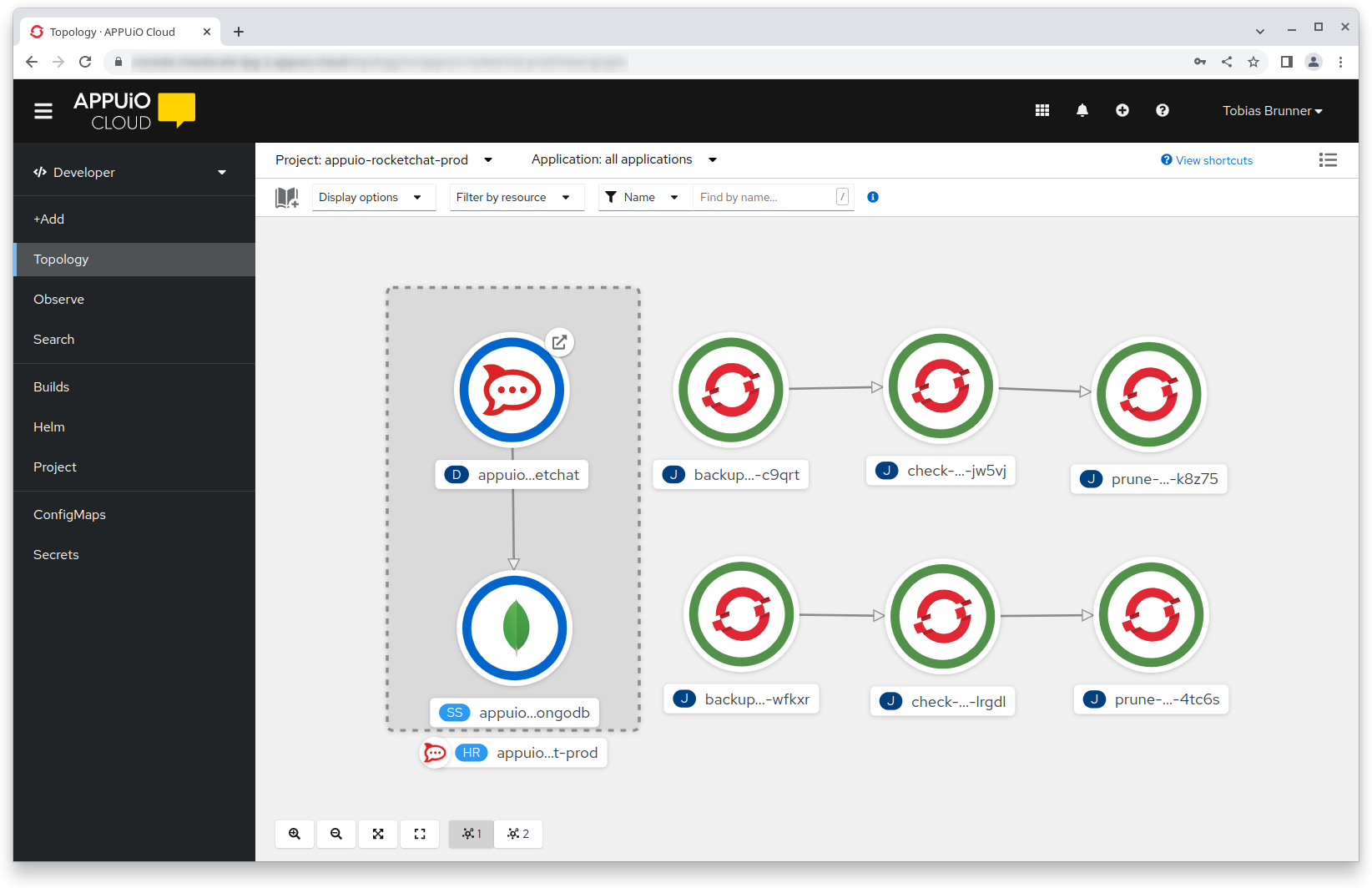 Highlights
Instant On Get your own Kubernetes namespace on a Red Hat OpenShift 4 cluster in minutes, ready to use.

Pay-per-use Only pay for the resources you actually use; see our price model for more information.

User Management Organize your namespaces in teams and organizations, and assign users to those teams; control who can access which namespaces at a glance.

Backup Backup your data with the free pre-installed K8up operator, and benefit from the extensive choice of OpenShift operators to protect your data.

Pre-Installed and Configured Operators APPUiO Cloud provides Kubernetes operators pre-installed and pre-configured, ready to be used.

Community Support Need help? Check out our APPUiO Cloud forums and community chat. For those needing more help, there are support packages available at extra cost.
Editor Details
VSHN (pronounced ˈvʒn like "vision") is Switzerland's leading DevOps, Docker, Kubernetes, OpenShift, Rancher, and 24/7 cloud operations partner.
VSHN was founded with the intention to fundamentally shake up the hosting market. As a lean startup, we have focused on operating IT platforms through automation, agility, and a continuous improvement process. Completely location-independent and without our own hardware, we operate extensive applications according to the DevOps principle agilely and 24/7 on every infrastructure, so that software developers can concentrate on their business and IT operations are relieved.
Technical Documentation
APPUiO Cloud is based on Red Hat OpenShift 4, the leading enterprise Kubernetes container platform, and supports moving applications to the cloud, increasing productivity and innovation.
APPUiO Cloud is OpenShift Namespace as a Service: profit from our long-term experience as the first Swiss container platform and make use of all the advantages provided by Red Hat OpenShift 4 with many additional add-ons and services.
APPUiO Cloud is extensively documented:
APPUiO Cloud is available in CH-GVA-2 (Additional Zones are planned, let us know your preferred Zone).
Service and Support
APPUiO is operated by VSHN AG in Zurich, Switzerland.
APPUiO Cloud includes community support, additional support plans are available on request.
| | Basic | Priority |
| --- | --- | --- |
| Response Time | Best Effort | within 1 hour |
| Support Availability | Office Hours | 24/7 |
| Personal Contact | VSHN Engineer | Dedicated Service Manager and VSHN Engineer |
| Support Channels | Ticket | Ticket, Chat, Phone |
| Price per month | included in service, personal contact is billed by the hour | 5% of cumulative recurring monthly service fee, minimum 800.00 CHF (whichever is higher), personal contact is billed by the hour. |
More information can be found in the VSHN Support Plans Documentation.