Academy Courses
Expand your knowledge by joining our Academy.
The Exoscale Academy features general and extra skills domains, as well as a choice of level per domain. All courses are completed online at your own pace.
Exoscale Foundations
Learn everything about the basic principles of the Exoscale platform. From Starter to Advanced, we have the right course for you, no matter what kind of technical background you have.
Starter
Get started with basic knowledge about Exocale. Build a comprehensive knowledge base about our product portfolio and the cloud.
Get started
Advanced
Deep-dive into the Exoscale cloud platform. Learn how to automate cloud infrastructure, leverage our features and get an unmatched understanding of our product range.
Get started
Pricing
Complex cloud pricing? Not with us! Get an understanding of our product pricing and walk through different pricing scenarios based on real-world examples.
Get started
SKS Foundations
Build a foundation to use our Scalable Kubernetes Service (SKS). From simple starter courses to technically advanced courses, we help you become the next SKS expert on our platform.
SKS Starter
Deploy and run containerized applications with ease. We guide you through the first steps of container orchestration and understanding basic Kubernetes concepts.
Get started
SKS Advanced
Building up on your existing K8s knowledge, we dive deeper into Kubernetes concepts, related storage technologies, applications and troubleshooting.
Get started
General Foundations
Get started with basic knowledge about the cloud and related technologies, as well as understand how we use them at Exoscale.
Intro Kubernetes
Understand the basic principles of containers and container orchestration, as well as why Kubernetes and containers are beneficial.
Get started
Intro DBaaS
Build your basic understanding of database concepts, benefits and how to select appropriate technologies. Also, understand the concept of Managed Databases.
Get started
Learn at your own pace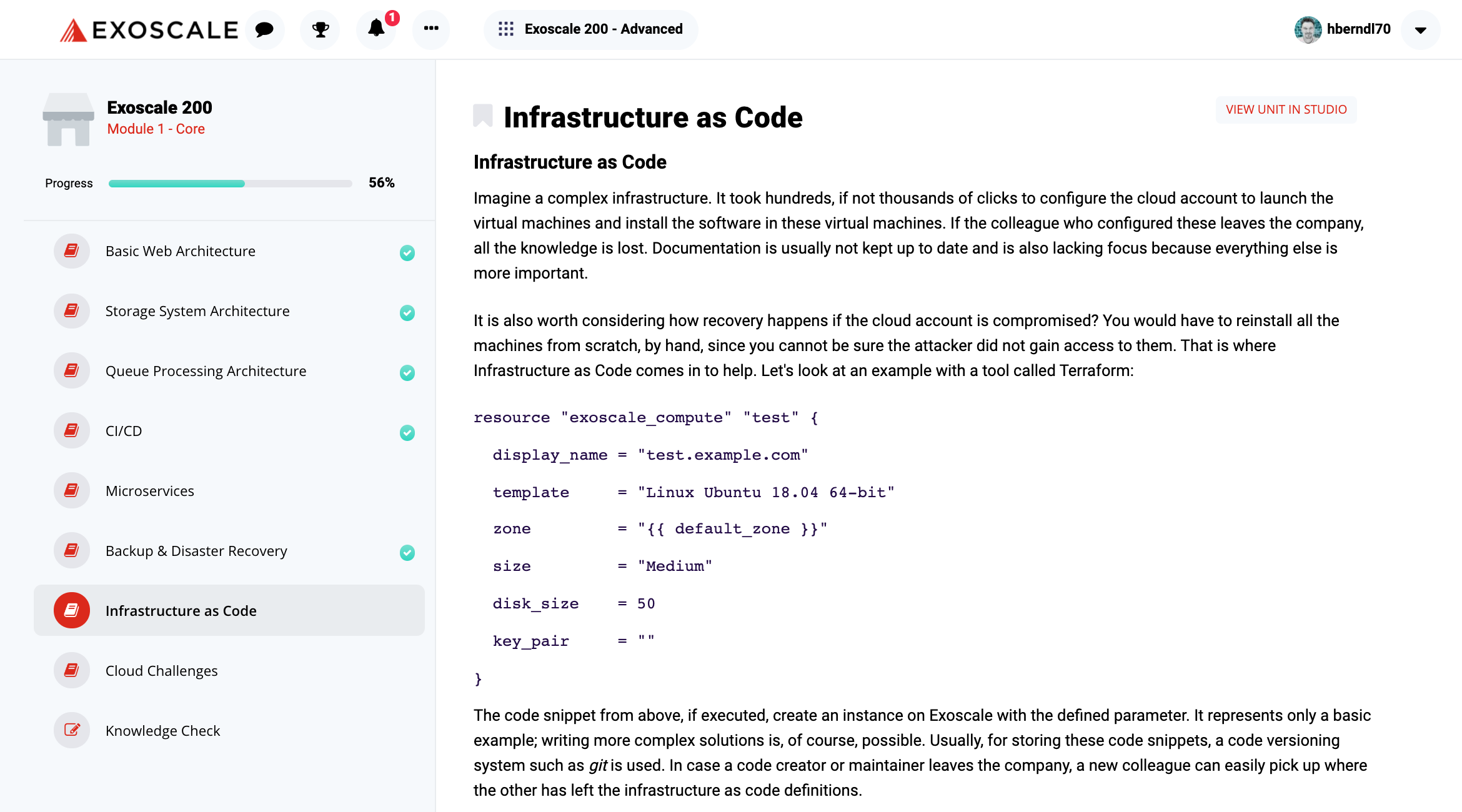 Your Learning Experience
Simple application process

Easily register for the Academy and get started in minutes. Our self-service platform allows you to freely choose your preferred courses.

Expand your knowledge

Learn not only everything about Exoscale, but also the basics of Kubernetes (K8s) or Database-as-a-Service (DBaaS). We add new courses the Academy continuously to ensure the best learning experience.

Everything on your terms

Choose when, how and what you will learn. Track your progress easily in the intuitive learning interface of our Academy.

Certifications

Prove your knowledge with one of our exams and share your certification with your colleagues, friends and business network.
Courses specially designed for our VAPs and Agents
Certified Sales Professional (CSP)
Become an Exoscale Certified Sales Professional and deep-dive into Exoscale Services, pricing and use cases.
Certified Solution Architect (CSA)
Become an Exoscale Solution Architect by getting a technical introduction to networking fundamentals, databases and general concepts of the cloud.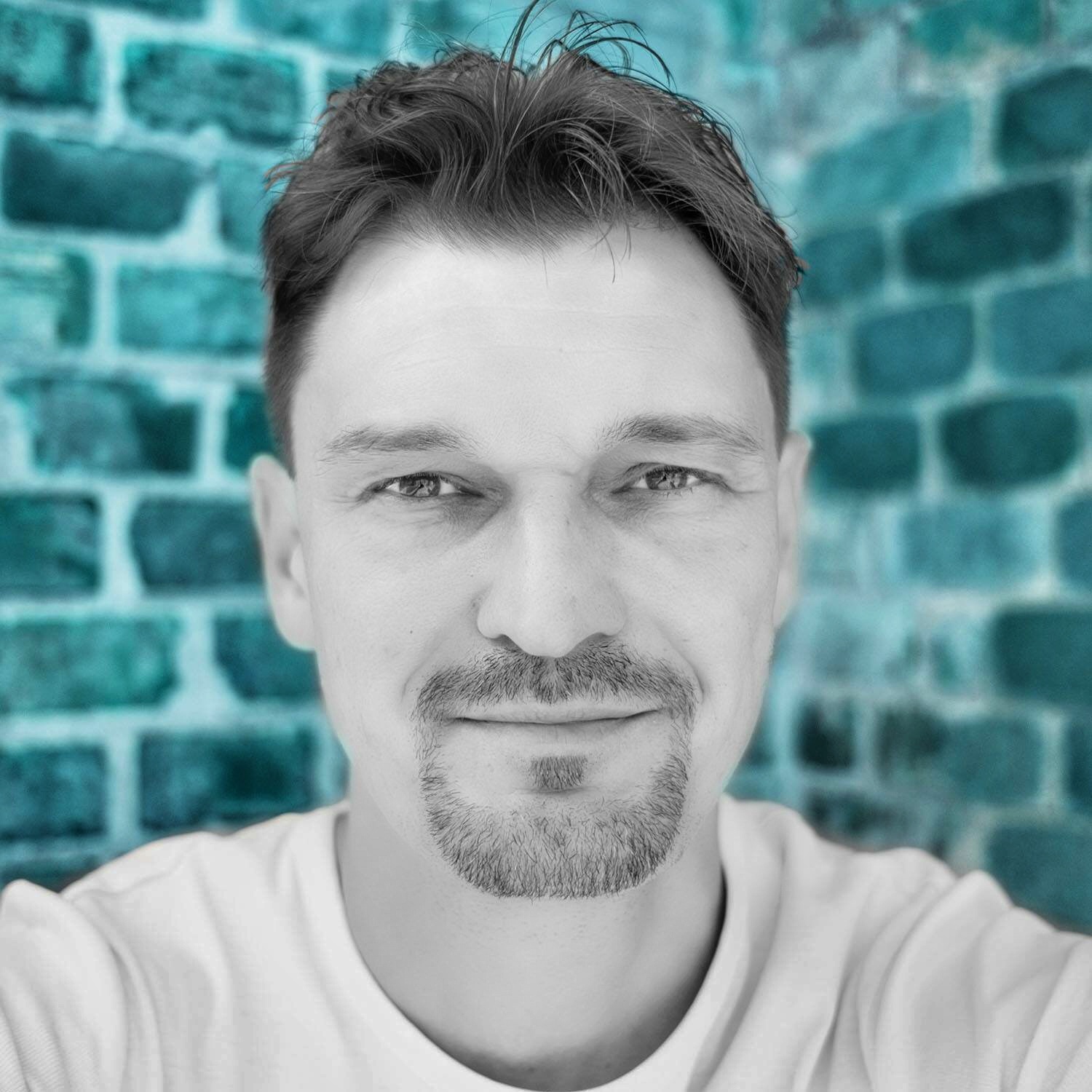 Life-long learning is the challenge we all have to accept. We at Exoscale make that challenge easier for you by providing enhanced online learning experiences with easier access to a high-quality education platform from any place, on any device, and for anyone. Hans Berndl, SEM
How to register for Exoscale Academy courses
Contact our Academy Team
A question? Would you prefer an instructor lead class for a larger group? Contact our Academy Team and let us advise you individually about our courses and exams.
Trusted by engineers across Europe.
When running mission critical production workloads in the cloud, a partner you can rely on makes all the difference. Our customer success engineers have helped hundreds of customers from all over Europe migrate, run and scale production workloads on Exoscale.